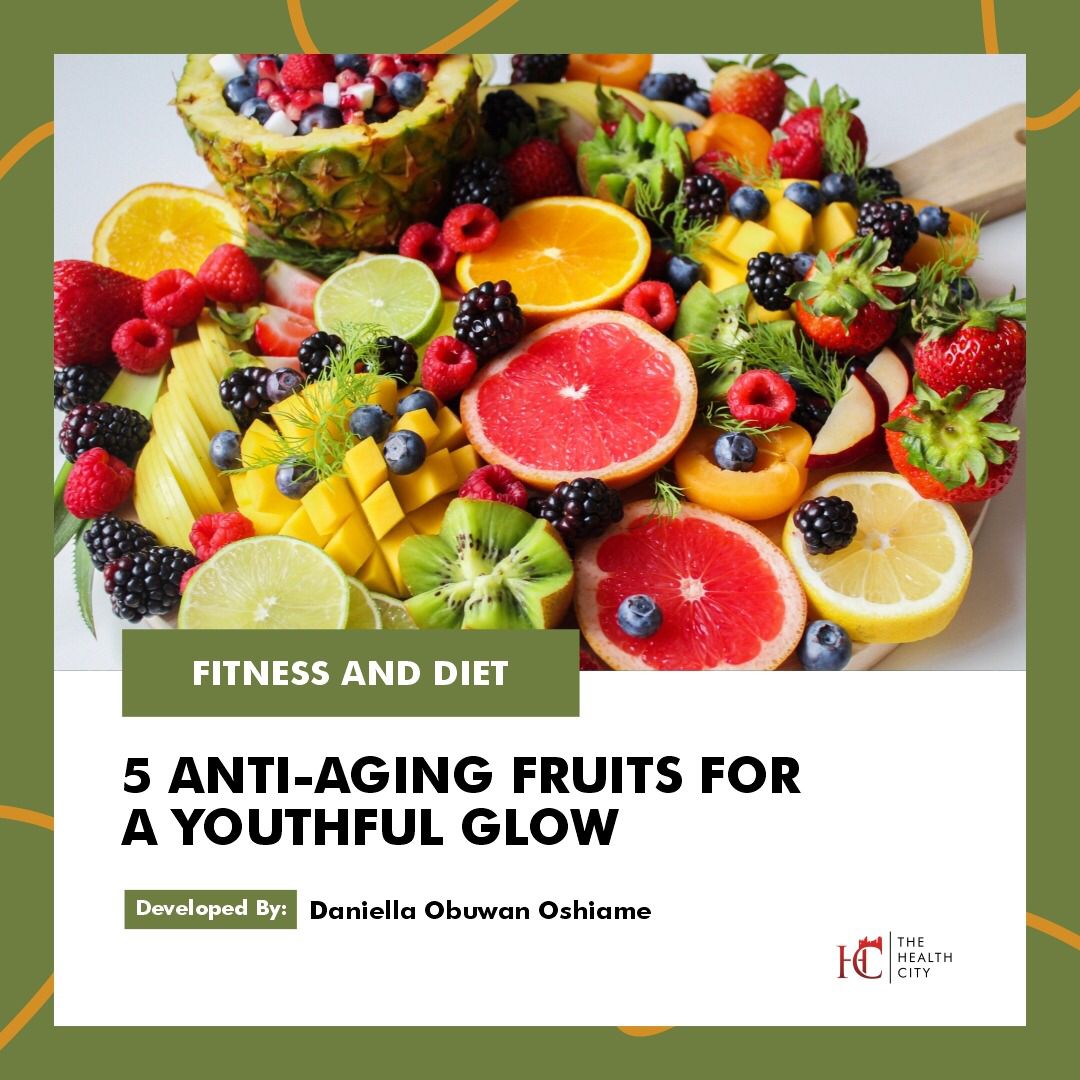 Five Anti-aging Fruits for a Youthful Glow
Ever wondered how it did feel like to glow from within? Are you tired of trying out numerous skincare products that don't work? Then It is time to give fruits a chance in your diet.
When we pack our diet with vibrant fruits loaded with antioxidants, healthy water, minerals, and vitamins, our body will show its appreciation through its largest organ: our skin. After all, the skin is often the first part of our body to show signs of aging or disease, and there's only so much that lotions, scrubs, creams, masks, and serums can do before we need to take a closer peek at what's fueling us.
Researchers have concluded that eating fruits is the safest and healthiest way to combat dull complexions and wrinkles. Ready to glow? Here are five of the best anti-aging fruits for a youthful glow.
1. Papaya
This flavorful fruit is rich in a variety of vitamins, antioxidants, and minerals that may help to improve skin elasticity and reduce the appearance of fine lines and wrinkles, giving you glowing youthful skin. These include vitamins A, C, K, and E, calcium, potassium, magnesium, phosphorus, and B vitamins.
The vast range of antioxidants in papaya helps to fight free radical damage and may delay signs of aging. Papaya also contains an enzyme called papain, which provides additional anti-aging benefits by working as one of nature's best anti-inflammatory agents.
So yes, consuming papaya may help your body shed dead skin cells, leaving you with glowing, vibrant skin!
2. Avocado
Avocados are packed with inflammation-fighting fatty acids that promote shiny, soft-supple skin. They also contain a variety of essential nutrients that may prevent the negative effects of aging, including vitamins K, C, E, and A, B vitamins, and potassium.
The high amount of vitamin A in avocados can help us shed dead skin cells, leaving us with beautiful, glowing skin. Their carotenoid content may also help in shutting off toxins and damage from the sun's rays and also help to protect against skin cancers.
3. Oranges
Daily consumption of Vitamin C is mandatory for radiant skin. The nutrients present in oranges keep your skin hydrated, making it look plump. Vitamin C is known to aid in collagen production, which keeps your skin firm and reduces the appearance of signs of aging.Oranges are high in vitamin C and antioxidants, which fight free radicals in the body, minimizing DNA damage. This slows down premature aging.
4. Watermelon
The name itself sounds so invigorating. Watermelon is rich in fibersand healthy water. It contains 92 percent water, which suggestshydrated, soft, and supple skin. This red ball of deliciousness, contains Vitamin C, A, B1, B6, and Lycopene which are vital in improving overall skin health and texture.
Vitamin C helps lessen the appearance of fine lines and wrinkles. Vitamin A and B to maintain an even skin tone and texture. Lycopene acts as a free radical sweeper, preventing tissue damage in your skin. The best part - watermelons are fat and cholesterol-free.
5. Cucumbers
Cucumbers are so hydrating! The main part of cucumber is water. Therefore, they have a refreshing effect on the body and are high in antioxidants. Cucumber peels contain Vitamin C and Vitamin K, which is vital for achieving healthy, glowing skin. Studies suggest that cucumbers can improve skin complexion and can also reduce the appearance of fine lines. They also help in reducing puffy eyes and dark circles.
THE BOTTOM LINE
It is vital to remember that several factors contribute to having youthful glowing skin. Eating the above-mentioned fruits is good for healthy glowing skin. However, youthful glowing skin, in the long run, is usually the result of a joint effort. Other factors that contribute to glowing skin include following a healthy diet (rich in antioxidants, vitamins, healthy fats, and dietary fiber), exercising regularly, and living an active lifestyle.
Reference Links
https://www.healthline.com/health/food-nutrition/anti-aging-foods#Flood-your-body-with-powerful-nutrients
https://skinkraft.com/blogs/articles/fruits-to-eat-for-glowing-skin
My Short Bio:
Daniella Obuwan Oshiame is a Lover of "Cats" and all things "Black & Vegan". She is a Naturalist /Vegan-Health Consultant, who enjoys writing Health & Nutrition articles and developing Vegan recipes.
Linktree: https://linktr.ee/only_obuwan
Medium: http://onlyobuwan.medium.com
Instagram: @onlyobuwan
Twitter: @Only_Obuwan
Linkedin: Daniella Obuwan Oshiame
Email: verycaya@gmail.com