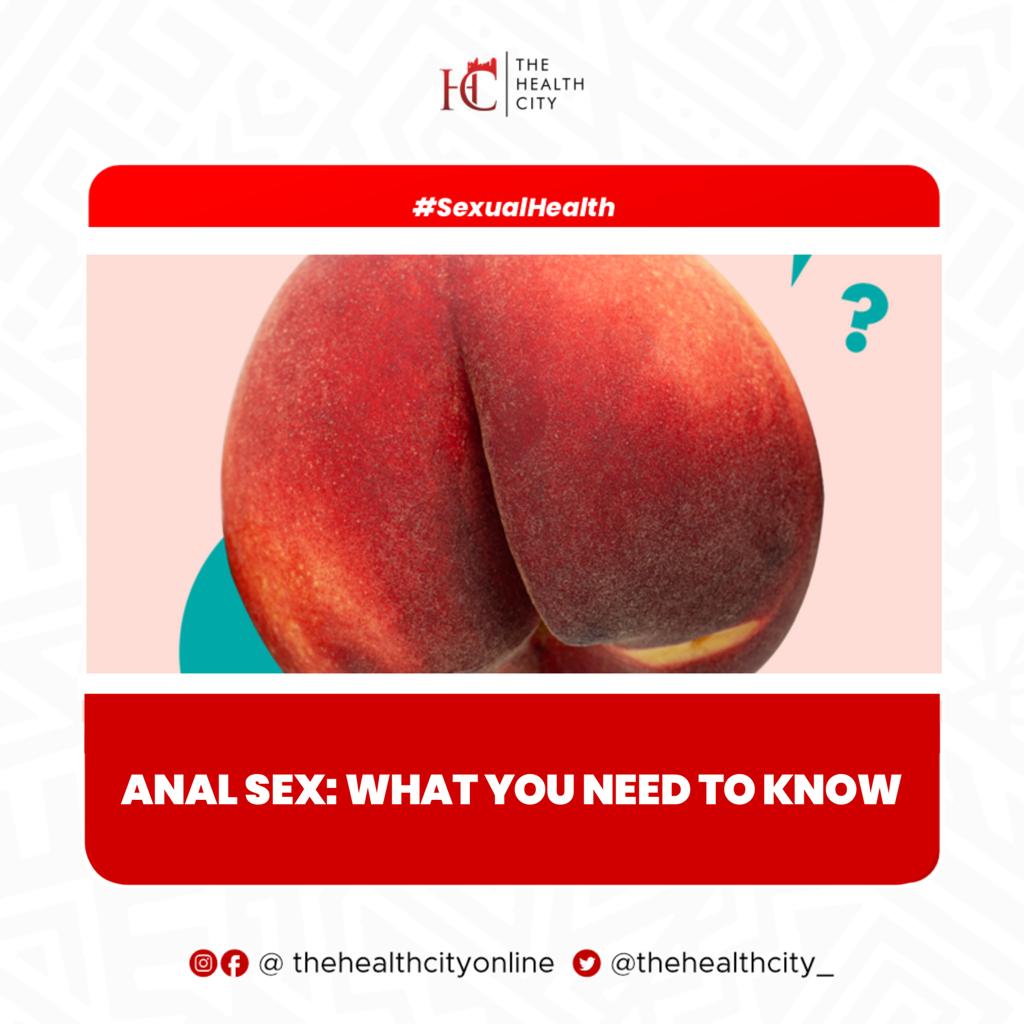 ANAL SEX: WHAT YOU NEED TO KNOW
WHAT IS ANAL SEX
Anal sex is nothing more than anal penetration with a penis, sex toy, tongue or any form of penetration into the anus. Although anal sex is still something of a taboo, it has been one of the increasingly popular sexual activity in our society today as more people explore this type of sex.
As much as people keep adding this type of sex to their repertoire of pleasure, understanding the risks, rewards and strategy is important.
WHAT DO I NEED TO KNOW ?
Anal sex is somewhat riskier since it opens you up to more infections than other types of sex. This is because any form of sex without a barrier increases your risk of contracting or transmitting a sexually transmitted infection (STI).
Anal play is a tad riskier due to the delicate skin of the anus and the tight quarters back there that increase the risk of tiny skin tears, creating a higher chance of transmitting STIs.
WHAT MAKES ANAL SEX A DANGEROUS TYPE OF SEX?
- Unlike the Vagina, the anus lacks lubrication therefore penetration become rigid and hard
- As with vagina tissue, tissue inside the anus is more sensitive, flexible than tissue outside the anus and make them prone to tearing during anal sex
- Unlike the vagina, the anus does not get rid of bacteria in and around the anus
RISK OF ANAL SEX
1. Transmitting STIs
Anal sex can transmit the same infections and disease that vaginal intercourse can transmit like gonorrhea, chlamydia, HIV, herpes. In fact, anal sex has the highest risk of transmitting or contacting HIV compared with other sex acts especially from the receptive partner
2. Anal Fissures
Anal fissure is the medical term for one of the tiny skin tears in the lining of the anus. Anal fissures are small but can be deep enough to cause severe pain and bright red bleeding during and after anal sex bowel movement
3. Colon Perforation
Colon perforation from the anal sex is rare but possible with signs not limited to severe rectal bleeding, abdominal pain among others.
HOW TO PRACTICE SAFER ANAL SEX
If you are adding anal sex to your repertoire of pleasure, safety needs to be a priority. This includes the following:
1. Talk with your partner
Anal sex isn't something you spring on a partner. A conversation must be had
2. Cut your nails
Anal fingering is a great way to get started with anal sex but clean, trimmed nails are a must. Clip you nail, wash well and scrub under the nail before and after anal sex.
3. Use a condom or other barrier method
Again the risk of transmitting STIs is higher during anal but using a barrier method like condom greatly reduce the risk.
4. Get in position
Most P-in-V sex positions can work for anal sex with few adjustments but these are good starter positions e.g Doggy and Reverse missionary
5. Lube is a must
Opt for water-based, silicone or a hybrid lube if using latex barrier method. Use lots of it and reapply as needed.
6. Go slow and check in with your partner during sex
Jumping into anal sex without warming up first will have the same sphincter-clenching effect of jumping into a cold lake
7. Clean up afterward and before you do anything else
Remember that microscopic fecal matter is there even after thorough cleaning. Hence proper cleaning before and after anal play is super important.
In conclusion, as different people desire different ways to attain sexual satisfaction, anal sex isn't for everyone. So, if you don't want to sport a strap or take it anally, don't fret. There are plenty of ways to get and give pleasure.