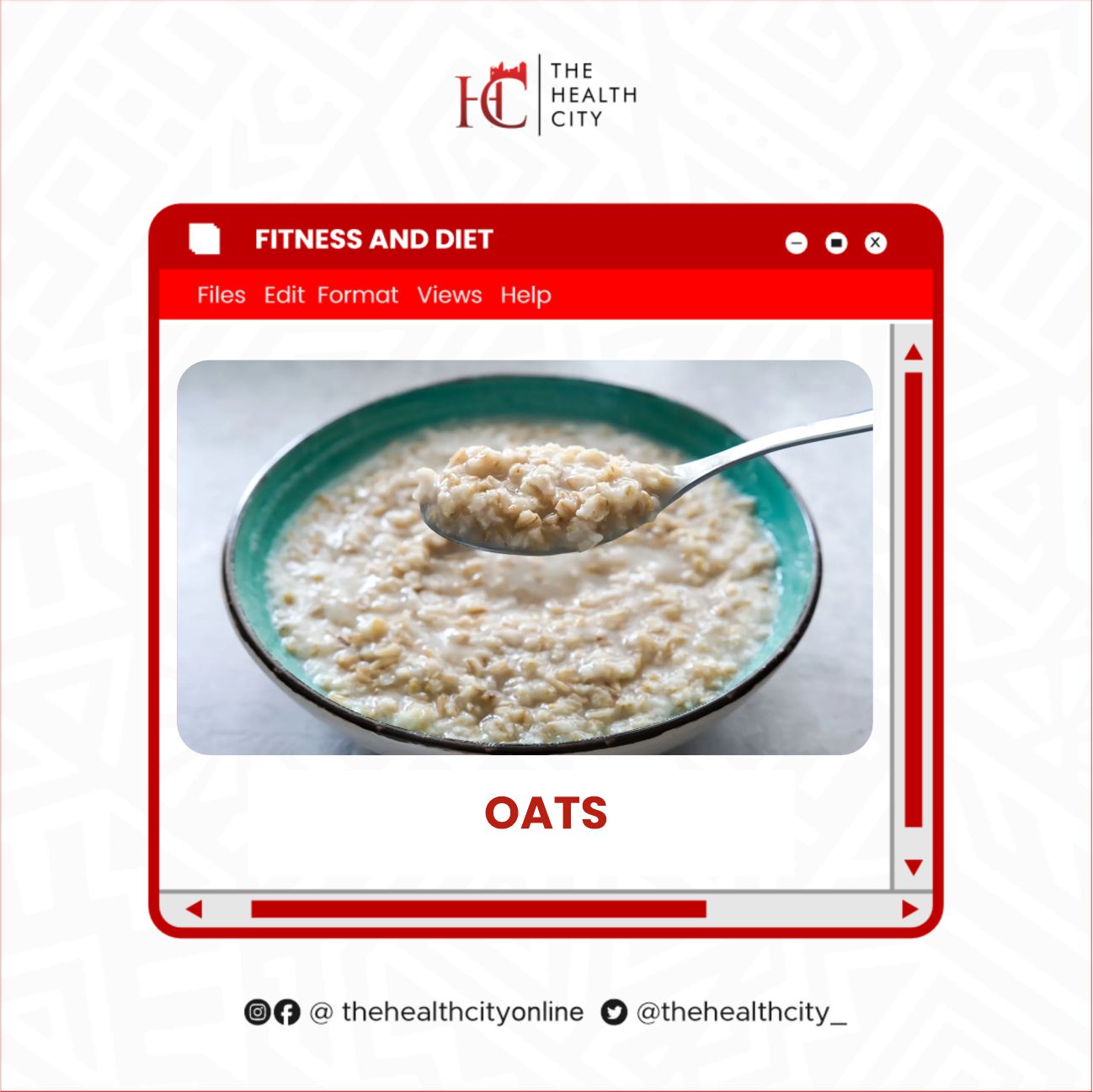 All About Oats
All About Oats
In recent times, I've taken a fresh liking to oatmeal. Oats are simply amazing and they have many health
benefits.
One thing I love about oatmeal is that it's so filling. This is because oats contains fiber, which can help
you stay full between meals. I recommend you include oatmeal in your breakfast menu, and you can
pair with milk and fruit like bananas, blueberries etc.
Health benefits of oats.
Oats are a whole grain. Whole grains are high in fibre and provide B vitamins, vitamin E, phosphorus,
magnesium, zinc, healthy fats and antioxidants. It is recommended that you get, at least, half of your
grains from while grains. People who eat more whole grains tend to have a lower risk of heart disease,
stroke, diabetes, cancer and digestive disorders.
The soluble fibre (beta-glucan) found in oats helps lower the level of bad, cholesterol, in other words, it
improves blood cholesterol and control blood sugar levels. It also helps to keep your digestive system
healthy and prevent constipation. This soluble fibre is thought to trap cholesterol in the digestive tract
and remove it from the body. I'm addition, foods that are high in soluble fibre, such as oats, may help
improve blood sugar levels for people with diabetes. P. S: the recommended daily intake of fiber is 25
grams for women and 38 grams for men.
Although they're mainly carbohydrates, oatmeal has the tendency to help with weight loss. Oatmeal
may increase feelings of fullness, therefore, it helps you eat less food and lose weight in the long run.
Oats also play a role in digestive, cardiovascular, and general metabolic health.
Antioxidants are present in oats. This means that the play a role in lowering blood pressure. They could
also have anti-inflammatory and anti-itching properties when applied topically to the skin.
Oats are best stored in a cool, dry area (like your pantry) for 18 to 24 months. Once they've been
opened, oats should be stored in an airtight container or in the freezer. Oats are still safe to eat even
past their expiration date (these dates describe "best quality") but if your oats smell or they contain
insects, certainly don't eat them.
I've also taken time to answer some of the frequently asked questions about oats.
Q. Do Oats Contain Gluten?
A. Naturally they do not. But, because oats are sometimes grown alongside wheat and barley, which
contain gluten, they can be contaminated.
Q. Are There Any Side Effects or Health Risks of Eating Oatmeal?
A. Except you're specifically allergic to oats, eating oats is a safe and healthy choice.
Q. How Do I Eat Oats?
A. Oats can be eaten raw. You can use it as a topping for ice cream. You can also cook it. It typically
cooks in less than ten minutes. All you need is your dry oats and a liquid of choice (milk or water). Boil
the liquid for about two minutes and stir in your oats.
I hope you infuse oats into your diet and I hope you have enjoyed reading this piece as much as I've
enjoyed writing it. Till I come your way again, stay healthy.
Short bio
'Mide Oloruntobi is a creative writer with a keen interest in addressing topical issues around fitness and
proper diet through her writing.
Although 'Mide is a graduate of mathematics, she loves to participate in medical outreaches, she's also a
volunteer with the Kindhearts foundation, a breast cancer advocacy group.